Kristen G. Marttila
Partner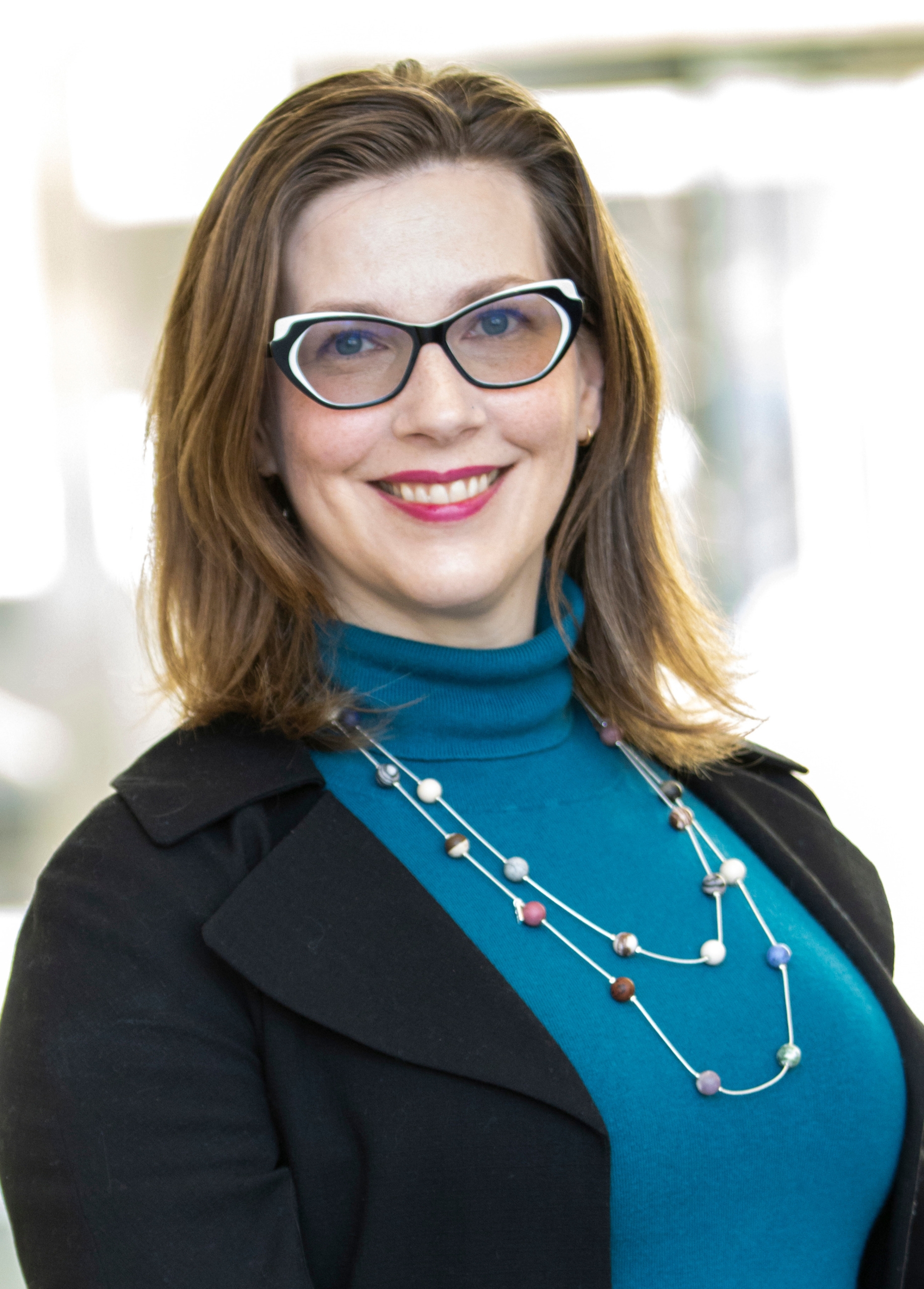 Practice Areas
Bar Admissions
2005, Minnesota
Education
University of Iowa College of Law, 2005, with high distinction, Order of the Coif University of Iowa, 2005, M.S. University of Iowa, 2001, B.A
Court Admissions
Minnesota U.S. District Court for the District of Minnesota U.S. District Court for the Western District of Wisconsin U.S. District Court for the Central District of Illinois U.S. Court of Appeals for the Eighth Circuit U.S. Supreme Court
Support Staff
Overview
Kristen Marttila practices primarily in the areas of antitrust, environmental and land use, business law, and health care law. She frequently serves as local counsel in a wide variety of matters, including intellectual property, consumer, and complex ERISA cases. Before joining the firm, Ms. Marttila was a litigation associate at Faegre & Benson, LLP, where she concentrated on administrative litigation and regulatory and environmental law. She clerked for the Honorable Patrick J. Schiltz and the Honorable Eric C. Tostrud, both in the United States District Court for the District of Minnesota.
Ms. Marttila is a three-time graduate of the University of Iowa. In 2005, she graduated from the University of Iowa College of Law with high distinction and was a member of the Order of the Coif. She was also awarded the Boyd Service Medallion for her public interest work. In law school, she was a symposium editor for the Journal of Transnational Law and Contemporary Problems and competed in the Jessup International Moot Court. She also earned her M.S. in urban and regional planning, with an emphasis in land-use and environmental planning, and a B.A. in English.
Representative Cases
In re EpiPen ERISA Litigation, 17-cv- 01884 (PAM/SER) (D. Minn.) (co-lead counsel)
In re Generic Drug Pricing Antitrust Litigation, MDL No. 2724 (E.D. Pa.)
In re Broiler Chicken Antitrust Litigation, 16-CV-08637 (N.D. Ill.)
In re Automotive Parts Antitrust Litigation, MDL No. 2311 (E.D. Mich.)
Soderstrom et al v. MSP Crossroads et al., 16-cv- 00233 (ADM/KMM) (D. Minn.) (co-lead counsel with Housing Justice Center in Fair Housing Act class action, recovered $650,000, the largest settlement in a disparate impact case against a private landlord nationwide)
Precision Associates, Inc., et al. v. Panalpina World Transport (Holding) Ltd., et al. (JG/VVP) (E.D.N.Y.) (recovered more than $135 million to date)
In re Potash Antitrust Litigation (II) (N.D. Ill.) (recovered $90 million)
In re Wholesale Grocery Products Antitrust Litigation, MDL No. 2090 (D. Minn.)
Illlinois Farmers v. Mobile Diagnostic Imaging, Inc. et al., 13-CV-02820 (PJS/ TNL) (D. Minn.) (won complete dismissal of 14-count complaint)
Auto Club Insurance Association v. Healthy Living Chiropractic Clinic, PC et al., 27-CV-11-614 (Henn. County)
State Farm v. Mobile Diagnostic Imaging, Inc. et al., 12-CV-1056 (DSD/JJG) (D. Minn.) (secured full summary judgment in favor of client)
Publications
With co-author Karen Hanson Reibel, Proof of the Existence of a Conspiracy, Proof of Conspiracy Under the Federal Antitrust Laws (Second) (American Bar Association) (2018)
The U.S. Supreme Court Takes on the Timeliness of Later-Filed Class Actions, Perspectives In Antitrust, Feb. 2018, at 7
Contributor, Antitrust Law Developments (Eighth) (American Bar Association) (2017)
Towards A More Transparent Class Settlement: The Proposed Amendments To Rule 23 And The Effect Of Sealed Court Filings On Class Settlements, Perspectives In Antitrust, Oct. 2016, at 8
Federal Practice Committee: New Federal and Local Rules on Civil Discovery, Bar Talk, May 26, 2016
ACPERA – Emerging Guidance and New Questions, The Antitrust Lawyer, Spring 2015
Contributor, Annual Review of Antitrust Law Developments (American Bar Association Section of Antitrust Law) for 2013, 2014, and 2015 editions
Cold Comfort Pharmacy: Pharmacist Tort Liability for Conscientious Refusals to Dispense Emergency Contraception, 16 TEX. J.WOMEN & L. 149 (2007)
Note: Environmental Justice and Indigenous Peoples in the United States: An International Human Rights Analysis, 15 TRANSNAT'L L. & CONTEMP. PROBS. 253 (2004)
Professional Associations
Federal Bar Association, Minnesota Chapter National Council Delegate and Board Member (2018 – present)
Federal Bar Association Constitution, Bylaws, Rules and Resolutions Committee (September 2019 – present)
Federal Practice Committee of the U.S. District Court for the District of Minnesota, member (2015 – 2018)
Merit Selection Panel for the U.S. District Court for the District of Minnesota, member (2016)
American Bar Association, Young Lawyer Advisory Panel to the Civil Practice and Procedure Committee of the Antitrust Section
Minnesota Bar Association, former Human Rights Committee Co-Chair
Hennepin County Bar Association
Minnesota Women Lawyers
William McGee Civil Rights Moot Court Judge
Presentations
Panelist, "Why Antitrust?" at the University of Iowa, April 2019, presented by the American Bar Association Antitrust Division
Co-presented "Understanding Service of Process: Get it Right the First Time" with Minnesota CLE, May 9, 2014
Professional Recognition
Named a Minnesota Rising Star from 2015-2019 by Super Lawyers®
Named a North Star Lawyer from 2014-2017 in recognition of pro bono work.
Sierra Club North Star Achievement Award in recognition of service as Chapter Legal Chair (2007).
Community Involvement
Kristen has fought to protect federally designated wilderness lands and other sensitive areas of the environment for more than a decade. That work includes:
Wilderness Watch v. Halter, 15-CV-03734 (WMW/LIB) (D. Minn.)
Izaak Walton League of America, Inc. et al. Tidwell et al., Case No. 06-CV-3357 (JRT/LIB) (D. Minn.), 516 F. Supp. 2d 975 (D. Minn. 2007), 516 F. Supp. 2d 982 (D. Minn. 2007), and 558 F.3d 751 (8th Cir. 2009)
State by Duluth Preservation Alliance v. St. Louis County et al., 69DU-CV-091252 (St. Louis Cty. 2009)
Croix Scenic Coalition v. City of St. Croix Falls et al., No. 05-CV-576 (Polk Cty. (WI) 2005)
She also routinely represents low-income individuals in criminal expungement proceedings in the state court and state administrative systems. To date, she has handled approximately two dozen such matters.