LGN Celebrates Give to the Max Day 2022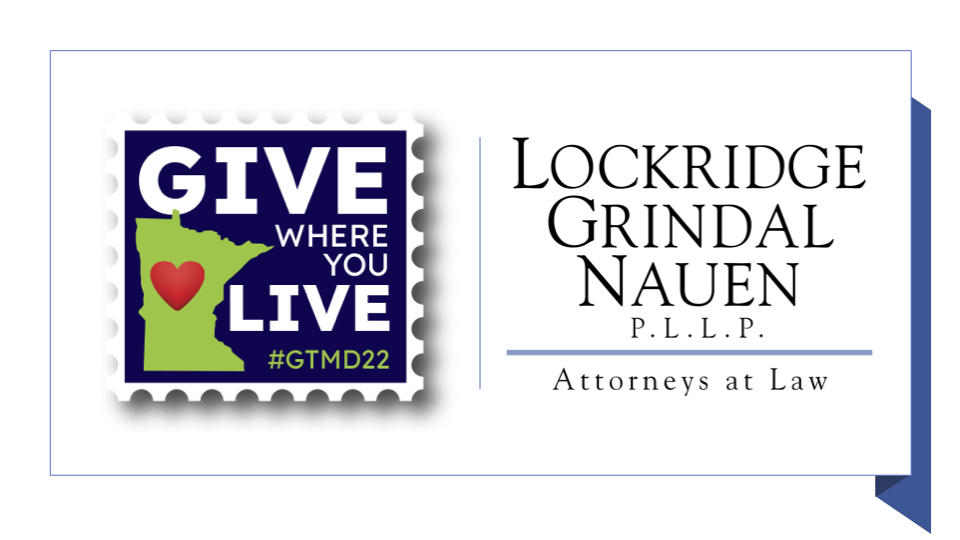 This Holiday Season, and in recognition of Give to The Max Day, Lockridge Grindal Nauen P.L.L.P. is proud to support Agate Housing + Services in Minneapolis, and Neighborhood House in St. Paul. On #GTMD22, LGN will be matching donations to both of these organizations up to $10,000 each.
Agate Housing + Services' mission is to end homelessness and relieve hunger through action and advocacy. In 2021 alone, Agate Housing + Services served nearly 70,500 meals, provided 50,000 nights of service, and gave emergency shelter to over 450 individuals. Agate's Rapid Re-Housing and Permanent Supportive Housing programs help families and individuals move quickly from shelter to scattered-site permanent housing with long-term supportive services to help households maintain housing stability through a range of services. LGN is proud to support their important mission.
Neighborhood House helps people with basic needs, education, multiple youth programs, and health and well-being. All programs are offered for free to participants, with the mission of helping people gain the skills, knowledge and confidence to thrive in diverse communities. Neighborhood House has been serving the St. Paul community since its founding in 1897, and today serves more than 15,000 people at their six locations throughout the City of St. Paul. LGN has supported Neighborhood House for over a decade, routinely collecting food and monetary donations during Neighborhood House's annual food drive.
On this #GTMD22, please join us in supporting Agate Housing + Services, Neighborhood House, and the critical missions they carry out in our community.
https://www.locklaw.com/wp-content/uploads/LGN-SolidCircle-300x300.jpg
0
0
Ben Stacer
https://www.locklaw.com/wp-content/uploads/LGN-SolidCircle-300x300.jpg
Ben Stacer
2022-11-17 14:00:00
2022-11-16 15:36:25
LGN Celebrates Give to the Max Day 2022