Lockridge Grindal Nauen Welcomes Dan Pollock, Heidi Esparza to Firm's State Government Relations Team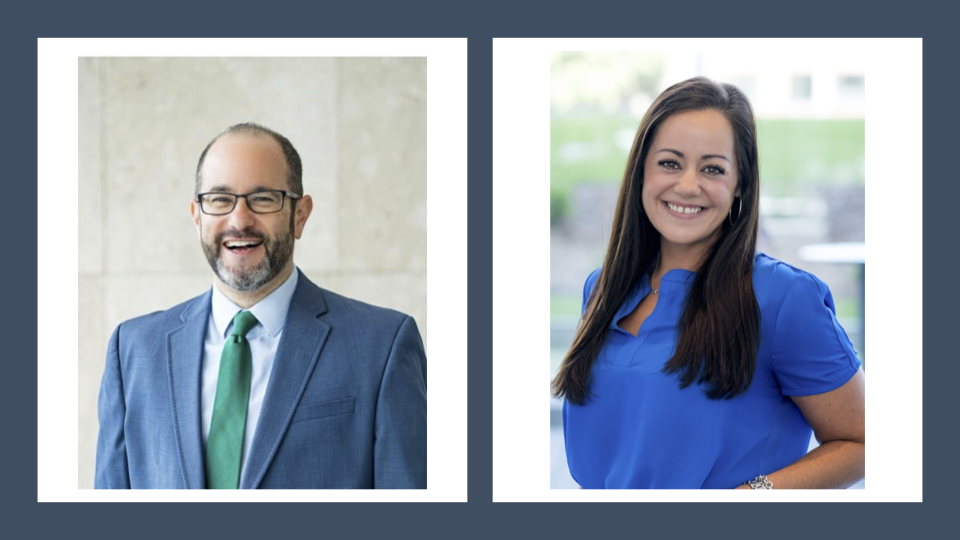 Lockridge Grindal Nauen (LGN) is pleased to announce that Daniel L. Pollock will be joining the firm's state government relations team in early August.
Mr. Pollock, a highly-regarded health and human services policy professional with 15 years of experience in state government, has served in high-ranking positions in both the executive branch and legislative branch.
He has served as the Assistant Commissioner of Continuing Care for Older Adults at the Minnesota Department of Human Services, Deputy Commissioner at the Minnesota Department of Health, Executive Assistant to the Minnesota House Majority Leader, Policy Advisor to Governor Mark Dayton, Legislative Director for the Minnesota Department of Human Services, and the Committee Administrator for the Minnesota House Health Finance Committee.
"Dan's depth of expertise on health and human services issues from both a legislative perspective and agency perspective is unparalleled," said Rebecca J. Kanninen, Partner and Head of LGN's State Government Relations Practice. "We are thrilled to bring Dan's vast experience and knowledge on these complicated matters to the firm and our clients."
Serving as Assistant Commissioner for Continuing Care for Older Adults at the Minnesota Department of Human Services, Mr. Pollock has overseen efforts to ensure quality care and services for seniors and other adults who need help living as independently as possible. He played a central role during the state's COVID-19 response effort, ensuring emergency staffing and funding for residential facilities with outbreaks, as well as working closely with hospitals and nursing homes during recent surges.
"As a former legislator, I can't speak enough of the importance of Dan's work helping guide our state through the pandemic," said Daniel G. Larson, Director of State and Local Government Affairs for LGN. "As we have transitioned to a different phase of the pandemic, Dan understands what challenges and needs the state faces moving forward."
At the Minnesota Department of Health, Mr. Pollock was responsible for the Office of Legislative Relations, Communications, and the Legal Unit. During Mr. Pollock's time at the Minnesota House, he helped direct the legislative strategy for House leadership. His skills include legislative and communications strategy, public policy development, and program implementation.
Mr. Pollock graduated from Georgetown University Law Center in 2006 and from Dartmouth College in 2001. He and his wife Rachel have three children and live in Edina.
LGN is also pleased to announce that Heidi A. Esparza has joined the firm's state government relations team. Ms. Esparza serves as a Legislative Administrative Assistant and assists with client issues. She has over 20 years of administrative support experience. Most recently, Ms. Esparza served as Executive Assistant to the President of the United Food and Commercial Workers Union Local 663. She lives in south Minneapolis.
https://www.locklaw.com/wp-content/uploads/LGN-SolidCircle-300x300.jpg
0
0
Ben Stacer
https://www.locklaw.com/wp-content/uploads/LGN-SolidCircle-300x300.jpg
Ben Stacer
2022-07-11 16:14:00
2022-07-11 20:23:14
Lockridge Grindal Nauen Welcomes Dan Pollock, Heidi Esparza to Firm's State Government Relations Team