Heidi M. Silton
Partner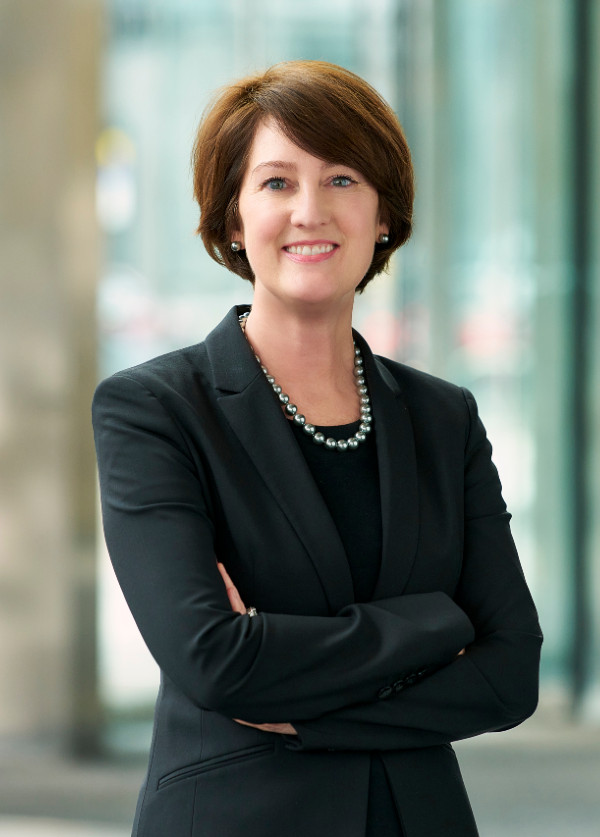 Practice Areas
Bar Admissions
1995, Minnesota
Education
William Mitchell College of Law, 1995
Court Admissions
Minnesota U.S. District Court, District of Minnesota U.S. Court of Appeals, Seventh Circuit U.S. Court of Appeals, Eighth Circuit
Support Staff
Overview
Heidi Silton is a seasoned litigator with more than 25 years of experience representing clients in high stakes complex civil litigation.  Throughout her career, Heidi has successfully represented clients in antitrust actions, earning her a reputation as a skilled and aggressive advocate for her clients' interests.  She is known and respected by courts nationwide and counsel across the country on both the plaintiff and defense side. Throughout her career, Heidi has worked with many types of clients, and in varying market segments. She is passionate about protecting clients' economic freedom and opportunity by promoting free and fair competition in the marketplace and is dedicated to antitrust enforcement.
Heidi's approach to litigation is rooted in thorough preparation, creative problem-solving, and a fierce commitment to achieving the best possible outcome for her clients. Heidi is equally comfortable in the courtroom as in negotiations.   She is known for her ability to harness large amounts of evidence into a compelling narrative for courts or juries, her ability to think on her feet, her attention to detail while balancing many balls in the air, and her never-ending ability to problem solve.
In addition to investigating and litigating national and international antitrust cases, Heidi is active in antitrust discussion and policy nationwide, and is committed to staying up-to-date on the latest legal developments and trends. She is the immediate past President of The Committee to Support the Antitrust Laws (COSAL), an Advisory Board member of the American Antitrust Institute (AAI), and the current chair of AAI's Private Enforcement Awards Committee. Heidi is also a past chair and emeritus of the Minnesota State Bar Association Antitrust Law Section.
Within her firm, Heidi has led the Hiring Committee, the Summer Associate Program, and the Business Development Committee, and is currently most active in the firm's Diversity and Inclusion Committee.  Heidi is admitted into courts across the country, as well as being licensed to practice in the State and U. S. District Court of Minnesota, and the Seventh Circuit and Eighth Circuits of the U.S. Court of Appeals.
Heidi is committed to community involvement, especially around mentoring and DEI issues, and believes in giving back to the community in meaningful ways. Heidi serves on the boards of Arete Academy and of Reader/Writer, where she is also a writing coach for 8th graders. Heidi has also co-chaired galas to support the Sanneh Foundation, the American Diabetes Association, and Second Harvest.
In her free time, Heidi enjoys traveling, hiking, and exploring art, as well as spending time with family.
Representative Cases
Precision Associates, Inc., et al. v. Panalpina World Transport (Holding) Ltd., et al.;
In re Digital Music Antitrust Litig. , Master File No. 1:06-md-01780-LAP (S.D.N.Y.);
In re Keurig Green Mountain Single-Serve Coffee Antitrust Litigation , MDL No. 2542 (S.D. N.Y.);
In Re Potash Antitrust Litigation (II);
In Re Urethane Antitrust Litigation;
In Re MSG Antitrust Litigation
Publications
Congressional Antitrust Bills Seek to Regulate a New Internet Era, Antitrust, Vol. 36, No. 2 (2022) (with Craig Davis and Halli Spraggins)
Recent Developments in Discovery of European Commission Documents, Global Competition Litigation Review (2021) (with Craig Davis and Eura Chang)
Fairness Requires the Elimination of Forced Arbitration, The Journal of the Antitrust and Unfair Competition Law Section of the California Lawyers Association (2021) (with Robert Kitchenoff, Pamela Gilbert, Nigar Shaikh, and Geoffrey Kozen)
Forced Arbitration is a Bar to the Effective Enforcement of the Antitrust Laws; With Equal Right, the Official Journal of Minnesota Women Lawyers (2021) (with Jessica Servais)
Animal Science:  The US Supreme Court's Interpretation of Foreign Law Asserted by Foreign Governments in Competition Law Cases, 12 Global Competition Litigation Review no. 2, at 45 (2019) (with Craig Davis and Kasia Kokoszka)
The Discovery Evolution of European Commission Competition Law Documents, 9 Global Competition Litigation Review no. 3, at 96 (2016) (with Craig Davis)
Trending Methods of International Service of Process:@elusivedefendant#youcanrunbutyoucan'thide#HagueConvention; 31 No. 19 Westlaw Journal Computer and Internet 1; February 27, 2014
A Conspiracy of Note (and your withdrawal should be too); American Bar Association Journal — Law News Now, March 2013
Social Media Discovery: The Ongoing Struggle to "Update Status"; Bench & Bar of Minnesota, December 2012 (with Courtney Blanchard); republished in The Computer & Internet Lawyer, May 2013.
Pfleiderer AG v. Bundkeskartellamt: A Step Forward in Efforts to Obtain Discovery From European Commission Antitrust Proceedings, 19 No. 6 Westlaw Journal Antitrust 1; September 8, 2011 (with Craig S. Davis)
Presentations
"Working with Experts; class certification trends, strategies and pitfalls related to different classes" at the COSAL Diversity, Equity, and Inclusion Summit (October 20, 2022)
Panelists on the Diversity and Class Certification Panel at the American Antitrust Institute's 15th Annual Private Antitrust Enforcement Conference (November 10, 2021)
Guest participant on the AAI podcast Antitrust and Diversity in the Plaintiffs' Bar: A Conversation With Two Leading Private Enforcers to discuss insights and key aspects of the importance and role of women and diverse attorneys in antitrust, and in the plaintiff's bar (November 3, 2020)
"Hot Topics in Obtaining Discovery in Foreign Countries" at the University of Minnesota Law School as part of an Electronic Discovery Seminar (March 4, 2014)
"Generational Issues in the Law" at the University of Minnesota Law School as part of the MSBA and Women in the Legal Profession seminar series (April 4, 2013)
"Hot Topics in Antitrust Law" at a Minnesota Women Lawyers CLE (January 18, 2012)
"Hypotheticals for Practical Application" at the MSBA CLE on Antitrust Law Issues in Intellectual Property Litigation and Licensing (May 25, 2011)
Professional Recognition
Named a 2023 Lawyer of Distinction
The National Trial Lawyers – Top 100 in the Civil Plaintiff Practice Area
Recognized by Women We Admire as one of the Top 50 Women Leaders of Minnesota for 2022. Read more: https://thewomenweadmire.com/2022/06/27/the-top-50-women-leaders-of-minnesota-for-2022/
Presented with 2021 COSAL President's Award, read more here: https://www.cosal.org/antitrust-laws-blog/heidi-silton-presented-with-2021-cosal-presidents-award
Named a Top 50 Lawyer in America – Antitrust – Minnesota
Named a Minnesota Super Lawyer® from 2003-2022.
Named one of Minnesota's Top 50 Women Super Lawyers® in 2012, 2015-2019, and a Top 100 Minnesota Women Super Lawyer® for 2007-2009.
Named a Top 100 Minnesota Super Lawyer® in 2017.
Named one of the Minneapolis/St. Paul Business Journal's "40 Under 40" in 2005.
Past President of the Committee to Support the Antitrust Laws (COSAL)
Co-Vice Chair of the American Bar Association Membership
Advisory Member of the American Bar Association Global Private Litigation Committee, Antitrust Section
Member of the Twin Cities Diversity In Practice (TCDIP) Engagement & Innovation Committee
Chair of the American Antitrust Institute (AAI) Antitrust Enforcement Awards Judging Committee
Advisory Board Member of the American Antitrust Institute (AAI)
Rated by Super Lawyers
loading …