Joseph C. Bourne
Senior Counsel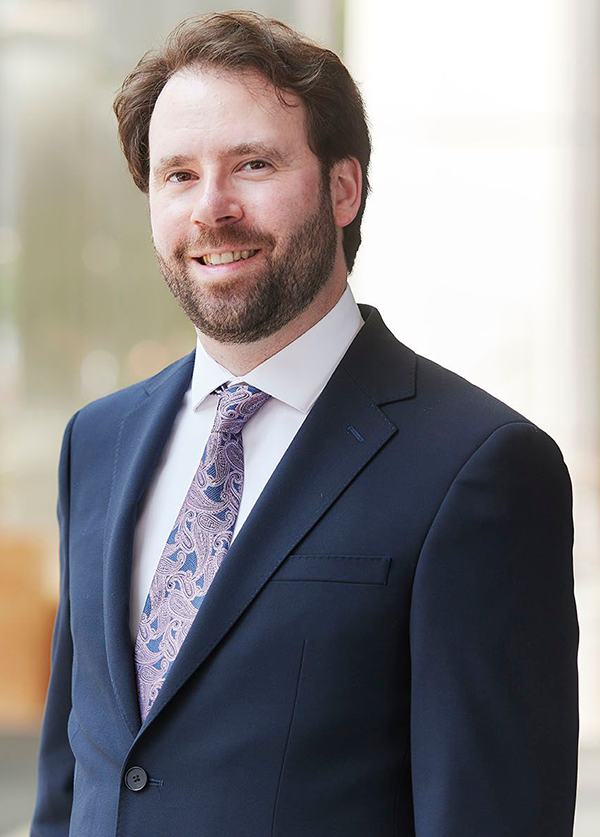 Practice Areas
Bar Admissions
2009, Minnesota 2015, California
Education
University of Minnesota Law School, 2009, magna cum laude Emory University, 2005
Court Admissions
California Minnesota U.S. District Court, Central District of California U.S. District Court, Northern District of California U.S. District Court, Southern District of California U.S. District Court, Northern District of Illinois U.S. District Court, District of Minnesota U.S. Court of Appeals, Eighth Circuit U.S. Court of Appeals, Ninth Circuit
Support Staff
Overview
Joseph C. Bourne is Senior Counsel with Lockridge Grindal Nauen, where his practice focuses on antitrust and business litigation in federal and state courts in Minnesota and throughout the country. During the past decade in private practice, Joe has litigated antitrust, class action, and other complex civil litigation matters involving the technology, logistics, food product, and healthcare industries, among others.
Before entering private practice, Joe clerked for Judge Francis J. Connolly and then-Chief Judge Edward Toussaint, Jr., at the Minnesota Court of Appeals. Joe graduated magna cum laude from the University of Minnesota Law School in 2009. In law school, he served as an Articles Editor of the Minnesota Law Review and contributed a published Note, Prosecutorial Use of Forensic Science at Trial. He has since authored publications concerning access to justice, the role of pharmacy benefits managers in the healthcare industry, and the timing of class certification in antitrust multidistrict litigation.
Representative Cases
Wood Mountain Fish LLC v. Mowi ASA (S.D. Fla.)
In re Valve Antitrust Litigation (W.D. Wash.)
In re Packaged Seafood Antitrust Litigation (S.D. Cal.)
In re Pork Antitrust Litigation (D. Minn.)
Precision Associates v. Panalpina World Transport (Holding) Ltd. (E.D.N.Y.)
In re Automotive Parts Antitrust Litigation (E.D. Mich.)
In re Capacitors Antitrust Litigation (N.D. Cal.)
In re Keurig Green Mountain Single-Serve Coffee Antitrust Litigation (S.D.N.Y.)
Publications
The Timing of Class Certification Motions in Antitrust Multi-District Litigation, American Bar Association Antitrust Law Section Spring Meeting (2020) (Bruce Simon, coauthor)
Health Care's Invisible Giants: Pharmacy Benefit Managers, The Federal Lawyer (2013) (Ellen Ahrens, coauthor)
Pro Se Litigation and the Costs of Access to Justice, 39 Wm. Mitchell L. Rev. 32 (2012) (Dan Gustafson and Karla Gluek, coauthors)
Prosecutorial Use of Forensic Science at Trial, 93 Minn. L. Rev. 1058 (2009)
Professional Associations
MSBA Antitrust Law Section Council Member (2021-2023)
MSBA New Lawyers Section, Committee Chair of Hearsay publication (2013 – 2016)
FBA Health Law Section, Publications and Public Relations Chair (2014 – 2015)
Presentations
"Recent Developments in Class Certification," Panel Member, MSBA CLE (April 28, 2022)
Professional Recognition
Outstanding Antitrust Litigation Achievement by a Young Lawyer, American Antitrust Institute (Nov. 2022) (in recognition for work on In re Pork Antitrust Litigation)
Named a Minnesota Rising Star from 2014-2023 by Super Lawyers®.
Named a North Star Lawyer by the Minnesota State Bar Association for 2012-2014 for recognition of pro bono work.
Rated by Super Lawyers
loading …
Community Involvement
Served as a volunteer attorney with the District of Minnesota and Federal Bar Association's Federal Pro Se Project