Karen Hanson Riebel
Partner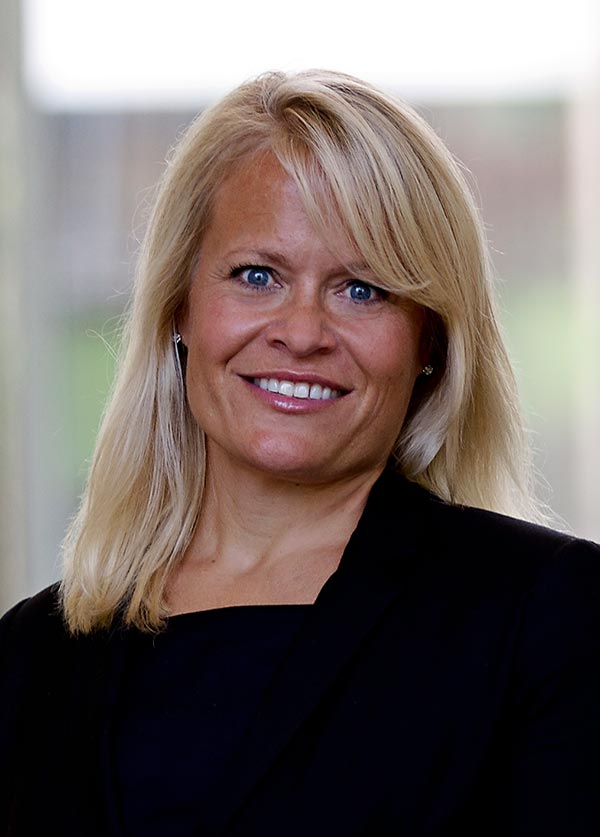 Practice Areas
Bar Admissions
1991, Minnesota
Education
Boston University School of Law, 1991
Court Admissions
Minnesota U.S. District Court, District of Minnesota Third Circuit Court of Appeals Eighth Circuit Court of Appeals
Support Staff
Overview
Karen Hanson Riebel concentrates her practice in the areas of data breach, antitrust, and securities litigation. She has litigated a number of complex class action matters and represented numerous pension funds and other institutional investors in cases involving corporate fraud. Recently, she has been on the forefront of international data breach litigation, representing financial institutions against such retailers as Target and Home Depot.
Ms. Riebel began her career by spending seven months in Anchorage, Alaska as a member of the trial team that secured a jury verdict for punitive damages in the amount of $5 billion for a mandatory punitive damages class in In re The Exxon Valdez, Case No. A89-0095-CV (D. Alaska). For their efforts, Ms. Riebel and the other members of the trial team were awarded the Trial Lawyers' For Public Justice Trial Lawyers of the Year award in 1994.
Representative Cases
In re: Capital One Consumer Data Security Breach Litigation, 19-md-02915 (E.D. Va.) – Co-Lead Counsel
Bank of Louisiana, et al. v. Equifax, Inc., 17-03715 (N.D. Ga.) – Counsel for Financial Institutions.
In re Arby's Restaurant Group, Inc. Data Security Litigation, 17-00514 (N.D. Ga.) – Co-Lead Counsel
In re Yahoo! Inc. Customer Data Security Breach Litigation, No. 16-02752 (N.D. CA) – Plaintiffs' Executive Committee
Shores et al v. Premera Blue Cross, No. 15-01268 (D. Or.) – Plaintiffs' Steering Committee
In re Target Corporation Customer Data Security Breach Litigation, No. 14-02522-PAM (D. MN) – Liaison Counsel for the Financial Institution Plaintiffs and member of Plaintiffs' Leadership Committee
In re: Community Health Systems, Inc., Customer Security Data Breach Litig., No. 15-00222-KOB (N.D. AL) – Co-Lead Counsel
In re Home Depot, Inc., Customer Data Security Breach Litigation, No. 14-02583-TWT (N.D. GA) – Financial Institution Plaintiffs' Steering Committee
First NBC Bank v. Kmart Corp. et al., No. 14-10088 (N.D. IL) – Co-Lead Counsel
Mertz v. Anthem et al., No. 15-00422-SEB/MJD (S.D. IN)
Kirk Dahl, et al., v. Bain Capital Partners, LLC, et al., (the Private Equity Antitrust Litigation), No. 07-CV-12388 (D. Mass.) – Resulted in recovery of $590.5 million for plaintiffs.
In re Payment Card Interchange Fee and Merchant Discount Antitrust Litigation, MDL No. 1720 (E.D. NY)
In re Worldcom, Inc. Securities Litigation No. 02-CV-3288 (S.D. NY) – Securities class action which resulted in recovery of $6.13 billion for plaintiffs.
Professional Associations
Presentations
The Exxon Valdez Experience presented at Louisiana State Bar Association's Gulf Coast Oil Spill Symposium, May 25, 2010 in New Orleans.
Pitfalls of Class Action Notice and Claims Administration presented at Practicing Law Institute's Class Action Litigation Conference, July 9, 2014 in New York City.
The Other Data Breach Cases: Medical Records Cases and Cases on Behalf of Banks and Others presented at HarrisMartin's Data Breach Litigation Conference, March 25, 2015 in San Diego.
AAJ Education's Plaintiff-Only Hot Topics and Trends in Litigation Seminar, May 27, 2015 in Minneapolis.
Class Actions: Where to Begin panel at HB Litigation Conferences' Mass Tort Med School + Class Actions, March 17, 2017 in Orlando.
Presented at Practising Law Institute's Class Action Litigation 2017 program, June 21, 2017 in New York City.
Privacy & Data Security: Navigating the Challenges of Emerging Technologies at the An Innovation Transformation: Navigating the Legal Risks and Business Opportunities of Disruptive Technologies conference, September 6, 2018.
Data Breach/Privacy Class Actions at the Class Action Mastery Forum, January 16, 2019.
Maryland  & Other Potential Venues at the HarrisMartin's Data Breach Litigation Conference, January 29, 2019.
Data Breach Roundup: What's Hot with current litigations; Standing Issues; Crossovers; and More, at the Mass Torts Made Perfect Conference in Las Vegas.
Developments in Class Notice and Settlement Administration: Digital Notice & New Means of Distributions and Front-Loading the Class Cert Motion: Why Judges are Asking More of Lawyers Earlier and Earlier. Early Notice Plans, Damages Models, Science Days, and More at the Mass Torts Made Perfect Conference, October 22-23, 2019 in Las Vegas.
Professional Recognition
Named a Minnesota Super Lawyer® from 2015-2022.
Named one of Minnesota's Top 50 Women Super Lawyers® from 2017-2022.
Named by Best Lawyers® to their 2020 & 2022 Best Lawyers in America list.