Dan Larson Named LGN Director of Government Relations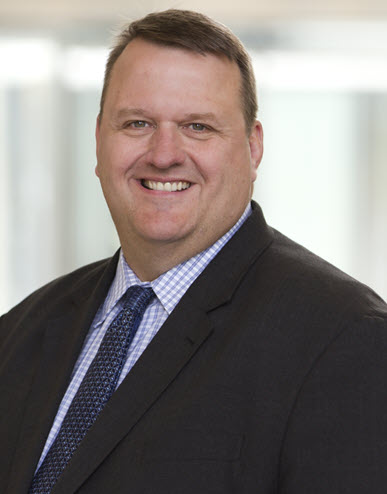 The litigation and lobbying firm Lockridge Grindal Nauen P.L.L.P. announced today that Dan Larson is the firm's new Director of Government Relations.
"We are pleased to announce that Dan is assuming the leadership of the firm's government relations team. Dan has been a steady and trusted leader for our firm and our clients for many years," said LGN Partner Charlie Nauen. "Dan will build upon the success of our firm's government relations practice of more than 40 years as he leads the premier team in the state."
Dan has extensive experience in government relations. Before being elected to the Minnesota legislature, he worked for four years as a member of the firm's government relations team. He then served eight years in the Minnesota House of Representatives and two years in the Minnesota Senate. Dan returned to the firm in 2008, where he has been the Director of State and Local Government Affairs, providing leadership, management, and oversight of the firm's state government relations team. He has legislative expertise in the areas of taxes, public health, technology, economic development, labor, pensions, and issues faced by tribal governments. Dan has close working relationships with members of the legislature, the governor's office and administration, and city and county officials.
"With Dan's wise counsel and intricate understanding of the legislature and political dynamics within the state, LGN clients will continue to be successfully represented at the Capitol as the legislature works to address the complex challenges facing our state during the 2023 Legislative Session and beyond," said LGN Partner Ted Grindal.
Dan is a former member of the American Cancer Society Leadership Board for Minnesota. As a cancer survivor, he was the inspiration for the creation of the Anti-Cancer Caucus and laid the foundation for its success. Dan has also been recognized by the public health community for his work on anti-smoking efforts.
For those wishing to contact Dan, he can be reached at dglarson@locklaw.com or 612-596-4013.
https://www.locklaw.com/wp-content/uploads/LGN-SolidCircle-300x300.jpg
0
0
Ben Stacer
https://www.locklaw.com/wp-content/uploads/LGN-SolidCircle-300x300.jpg
Ben Stacer
2022-10-19 14:47:52
2022-10-19 14:48:21
Dan Larson Named LGN Director of Government Relations