LGN Statement on Dobbs v. Jackson Women's Health Organization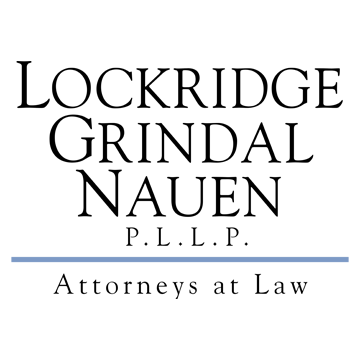 Lockridge Grindal Nauen has always advocated for equal rights and justice. We were the first law firm to publicly oppose the Minnesota same-sex marriage constitutional amendment, defeated in November 2012. And we supported Minnesota's same-sex marriage law which went into effect in 2013. Now, ten years later, we join other law firms and businesses in expressing our opposition to the Supreme Court's ruling in Dobbs v. Jackson Women's Health Organization that not only overturns 50 years of precedent protecting a woman's right to choose but also puts at risk other fundamental freedoms, including other privacy rights and marriage equality.
We recognize that individuals within our community have sincere beliefs and emotions on both sides of this issue, and we respect and encourage genuine civil conversations on this topic. We also encourage everyone to be involved in the political process, study the issues, and, most importantly, VOTE!!
https://www.locklaw.com/wp-content/uploads/LGN-logo4-300x300.png
0
0
Ben Stacer
https://www.locklaw.com/wp-content/uploads/LGN-logo4-300x300.png
Ben Stacer
2022-07-15 13:40:41
2022-07-15 13:40:43
LGN Statement on Dobbs v. Jackson Women's Health Organization