David W. Asp
Partner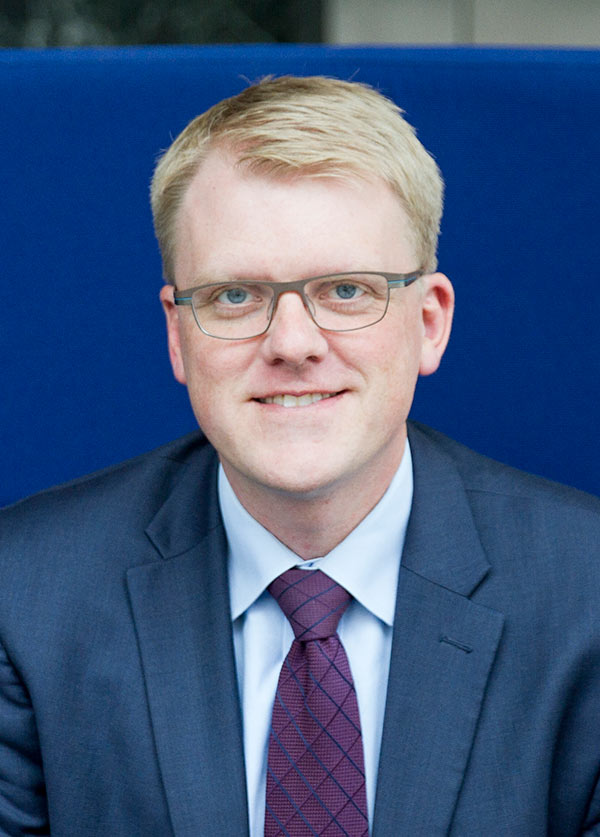 Practice Areas
Bar Admissions
Minnesota North Dakota
Education
University of Minnesota Law School, cum laude
Court Admissions
U.S. District Court, District of Minnesota U.S. District Court, Eastern District of Wisconsin U.S. District Court, Western District of Wisconsin U.S. District Court, District of North Dakota U.S. District Court, District of Columbia U.S. District Court, Central District of Illinois U.S. Court of Appeals, Tenth Circuit U.S. Court of Appeals, Eighth Circuit U.S. Court of Appeals, Seventh Circuit Supreme Court of the United States
Support Staff
Overview
David Asp has successfully represented clients in litigation across the country. He has briefed and argued cases in several different state and federal courts, and has taken leading roles in managing cases toward final decision or successful resolution.
David's practice focuses primarily on health care law, and particularly legal issues facing health care providers of all sizes. He has represented providers in response to allegations of fraud, and has advised providers on compliance with state and federal regulations governing billing, marketing, and privacy issues.
David also has significant experience litigating claims under the Employee Retirement Income Security Act, and representing clients in employment litigation, including defense of claims related to employee benefits or in defense of claims for retaliation or discrimination.
Mr. Asp also has developed a practice representing employers in litigation challenging decisions by the federal government to deny employment-based visa petitions.  Within the last few years, Mr. Asp has successfully pursued lawsuits for several different employers—from large multinational corporations to local companies—that sought to hire foreign workers under L-1B, H-1B, and H-2B visas. The employers in these cases were able to hire or retain essential employees after challenging the U.S. Citizenship and Immigration Services' unreasonable decision to deny the visa application.
Representative Cases
Haugen v. Jaeger, — N.W.2d — , 2020 WL 5001834, at *1 (N.D. Aug. 25, 2020) (Successfully represented interested parties before the North Dakota Supreme Court in litigation to remove ballot measure from North Dakota general election ballot).
L.P. by & through J.P. v. BCBSM, Inc., No. 18-CV-1241 (MJD/DTS), 2020 WL 981186, at *1 (D. Minn. Jan. 17, 2020), report and recommendation adopted, No. CV 18-1241 (MJD/DTS), 2020 WL 980171 (D. Minn. Feb. 28, 2020) (successfully obtained summary judgment on behalf of  plaintiff in lawsuit challenging limitation in health insurance policy under the Mental Health Parity Act).
Walker v. Hartford Life and Accident Ins. Co., 831 F.3d 968 (8th Cir. 2016) – Represented insurer on question of proper interpretation of provision in Minnesota's insurance code relating to group insurance policies. Briefed and argued appeal at the U.S. Court of Appeals for the Eighth Circuit where the district court order granting summary judgment was affirmed.
South Country Health Alliance v. Minnesota Department of Human Services, Case No. 62-CV-15-5389 (Minn. District Court 2015) – Represented county based health plan in reversing state agency decision not to renew contracts for participation in prepaid medical assistance program.
Beck et al. v. Integra, No. 12-cv-01759 (D. Colo. 2015) – Represented telecommunications provider in defense of claims for negligent misrepresentation. Took and defended depositions, and drafted summary judgment briefs. Prevailed on summary judgment.
Illinois Farmers v. Mobile Diagnostic Imaging, Inc. et al., No. 13-CV-02820 (D. Minn. 2014) — Represented health care provider in defense of 14-count complaint alleging RICO, anti-kickback, and fraud violations. Obtained complete dismissal on motion to dismiss.
State Farm v. Mobile Diagnostic Imaging, Inc. et al., No. 12-CV-1056 (D. Minn. 2014) — Represented diagnostic-imaging center in response to allegations that common-law corporate practice of medicine doctrine applied to invalidate all claims. Prevailed at summary judgment.
Niska v. Clayton, No. A13-0622 (Minn. Ct. App. 2014) – Prosecuted claim for violation of Minnesota statute prohibiting false claims of political party support. Lead attorney during two-day administrative trial, resulting in successful decision; lead attorney briefing and arguing case at the Minnesota Court of Appeals, and briefing opposition to petition for certiorari at the Supreme Court of the United States.
Sampson v. Integra Telecom Holding, Inc., et al., Case No. 10-4227 (10th Cir. 2012) — Represented employer in defense of claims of racial harassment and retaliation in violation of Title VII of the Civil Rights Act of 1964. Prevailed at summary judgment.
Gadsen v. Kiffmeyer, Case No. 3-0320-21609-CV (Minn. Office of Admin. Hearings 2010) — Represented former Minnesota Secretary of State in defense of claims under the Minnesota Campaign Practices Act. Prevailed in defense of claims following administrative trial.
Atrix Int'l., Inc. v. Hartford Life Group Ins. Co., Civil No. 06-4140, 2008 WL 151614 (D. Minn. 2008) — Represented life insurer in response to state common-law claim for negligent misrepresentation, ERISA claim for benefits, and third-party cross claims for contribution and indemnification. Prevailed on all claims at summary judgment.
Professional Recognition
Appointed to the Compensation Council by Minnesota Supreme Court Chief Justice Lorie Gildea (2021)
Named a Minnesota Rising Star from 2013-2015 by Super Lawyers®
Community Involvement
Community Action Partnership of Hennepin County — Board Chair
Fourth Judicial District Ethics Committee — Investigator (2011-Present)
TwinWest Chamber of Commerce, PAC Board Member (2016-Present)
University of Minnesota Humphrey Policy Fellows Program (2011-2012)